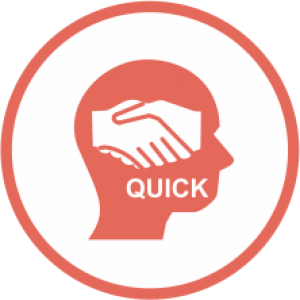 Sales profile QUICK is designed for diagnostics of sales people and candidates for sales positions.
The questionnaire focuses on twelve sales competences divided into three areas: CLIENT, OFFER, SALE. It measures the current level of competences and the conscious need for their development.
Besides easy-to-read output in the form of a chart, this questionnaire offers a comparison with preset minimum requirements, and specific practical recommendations for further development, including priority and suitable methods of development. As it is a so called competence questionnaire, it contains control scales, which warn you about possible lower level of validity, whether is might be caused by a low consistency of answers or by the effort to select socially desirable options.
We recommend administering Sales profile QUICK together with the Sales profile TEST and the Career compass. An alternative to Sales profile QUICK is Sales profile FULL, focused on sales skills and necessary prerequisites.